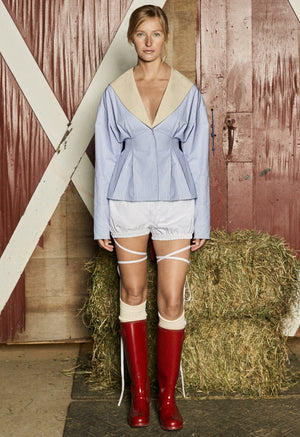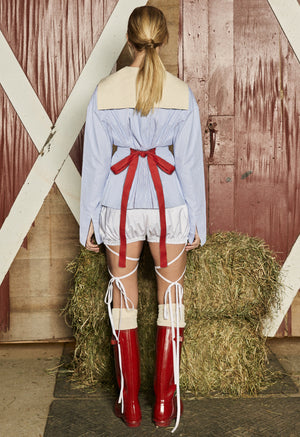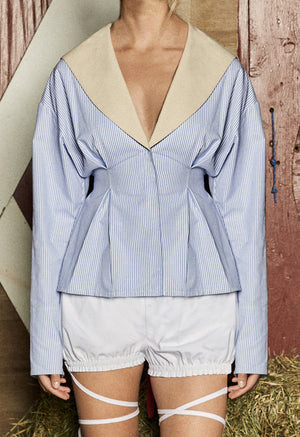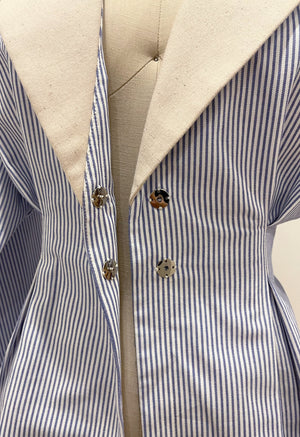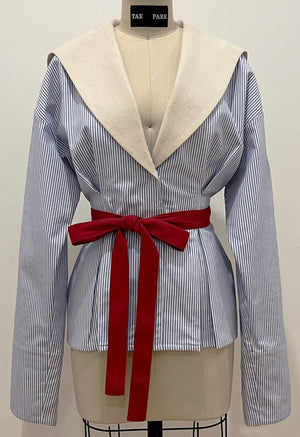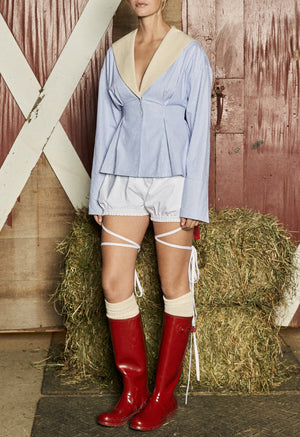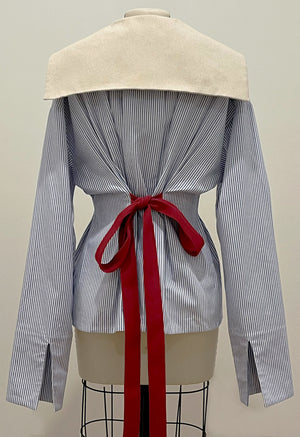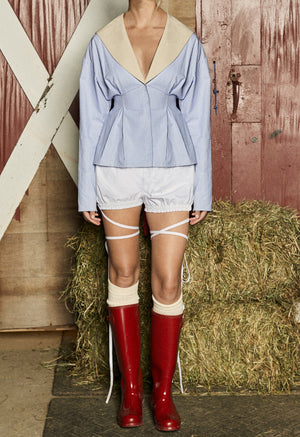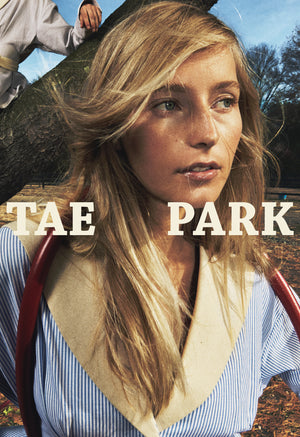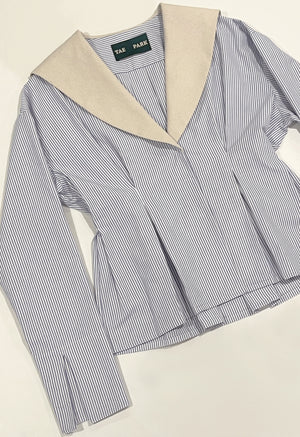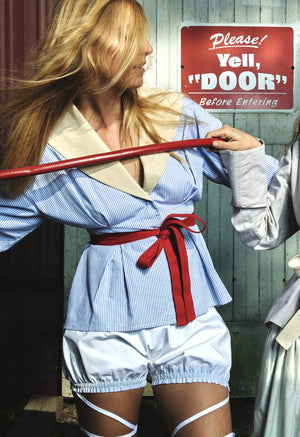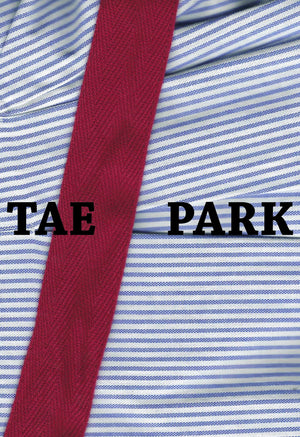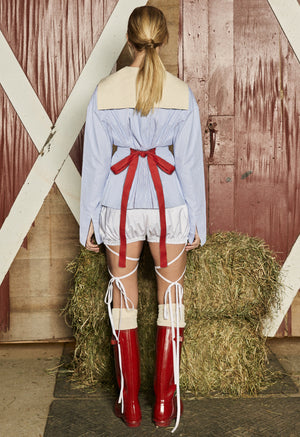 Sailor Bow Top Navy Pinstripe
Pre-Orders only. Orders will ship within 6 - 8 weeks lead time from the date of your order placement.
The Sailor Bow Top, a romantic spin on a classic sailor suit. Showcasing a sturdy flap collar double-lined in cotton canvas. Brooks Oxford Cotton body, diligently sewn together with pleat panels throughout. 
Cuffs are double-lined with a back slit, allowing you to wear the sleeves straight for an elongated feel, or roll it up for a more casual vibe. Drop Shoulder detail and French seam finishing throughout. Secure at front with hand-sewn metal snaps.
Accenting the back of the top are chunky cotton twill ties in a vibrant cherry red, tie a bow at back for a color pop surprise. Or wrap to the front for an alternative look. Cinch the waist as little or as much as desired, creating an overall elegant peplum look. 
Available in 2 polarizing color ways: Navy Pinstripe and Oyster.
Style with our Cotton Bloomer Shorts for that fun day out on the town. Or your favorite pair of jeans for the effortless it-girl look.
Material: 100% Brooks Oxford Cotton. 
Care: Dry Clean Only. 
Fit: Runs true to size. Natalie is wearing size S/M. 
Natalie is a US Size 2. She is 5ft 10" (178cm). Her bust is 34" (86cm), waist is 25" (63.5cm), and hips are 35" (88cm).
Need more assistance? DM us, Text us!