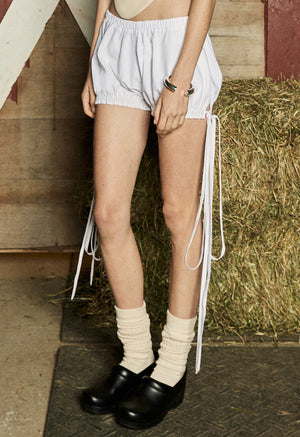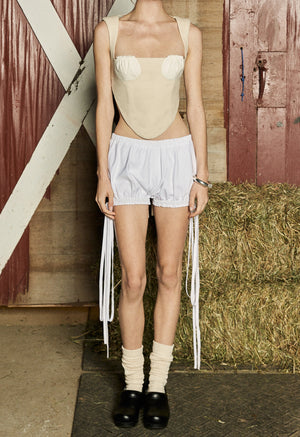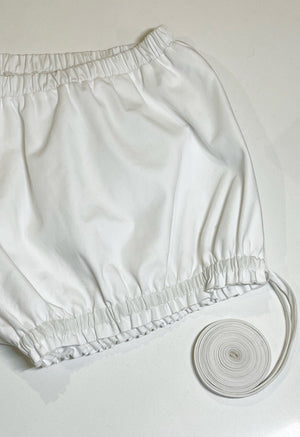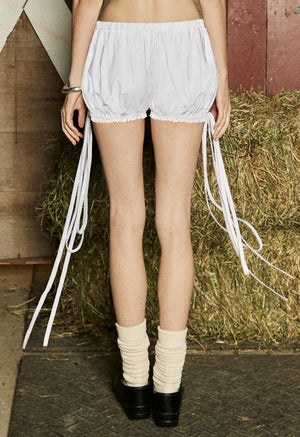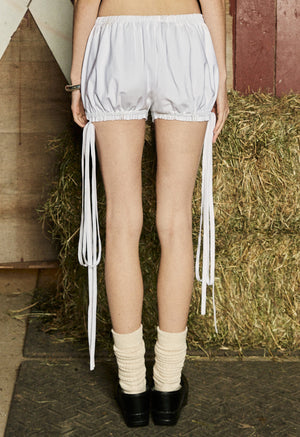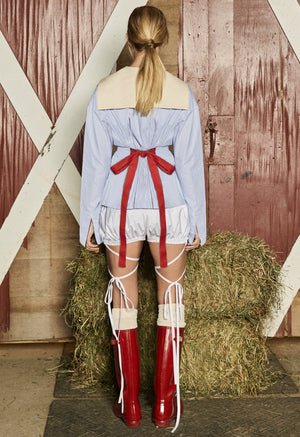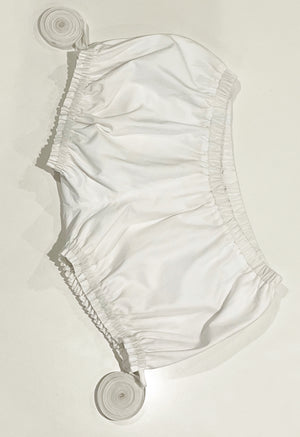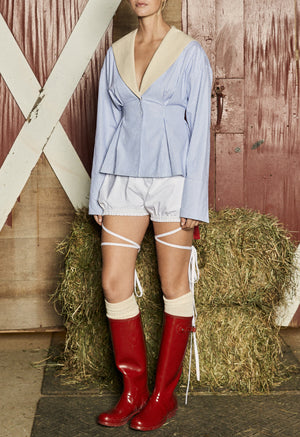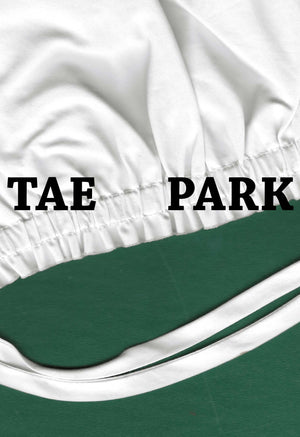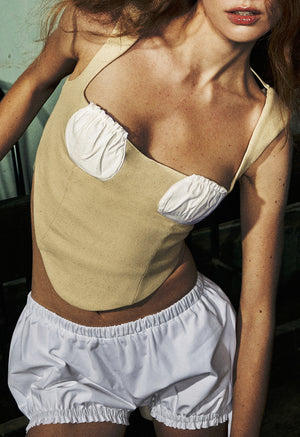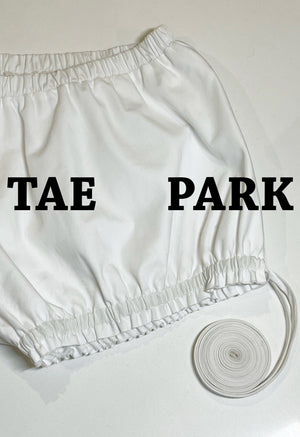 Cotton Bloomer Shorts
Pre-Orders only. Orders will ship within 6 - 8 weeks lead time from the date of your order placement. 
Our Cotton Bloomer Shorts are doubled lined in Pima cotton, allowing them to hold a structured shape with a whimsical puff. 
Ruched waistband for ample stretch. Raw edge ruffle detail at hem. Have fun with the exaggerated cotton straps on side; tie an oversize bow on the side or criss-cross wrap around your legs. 
Where comfort meets style; country girl meets city. Redefining loungewear one pair at a time.
Pair with our Sailor Bow Top in Navy Pinstripe or Dumpling Wrap Top. Or layer under your favorite mini dress.
Material: 100% Pima Cotton.
Care: Dry Clean Only. 
Fit: Runs true to size.
Models' names are in order of photo appearance. Hazel and Natalie are wearing size XXS/XS.
Hazel is a US Size 0. She is 5 ft 8" (173cm). Her bust is 31.5" (71.5cm), waist is 23.5" (59.5m) and hips are 34" (86cm). 
Natalie is a US Size 2. She is 5ft 10" (178cm). Her bust is 34" (86cm), waist is 25" (63.5cm), and hips are 35" (88cm).
Need more assistance? DM us, Text us!